If you were under the impression that Microsoft had disclosed everything about the Xbox One game console at E3 in June then you might be at haywire. At the company's jury for the forthcoming console at the San Diego Comic-Con on Saturday, Microsoft spokesperson unveil many features of the Xbox One gaming console that had not been disclosed earlier in public to maintain the privacy of the product's features.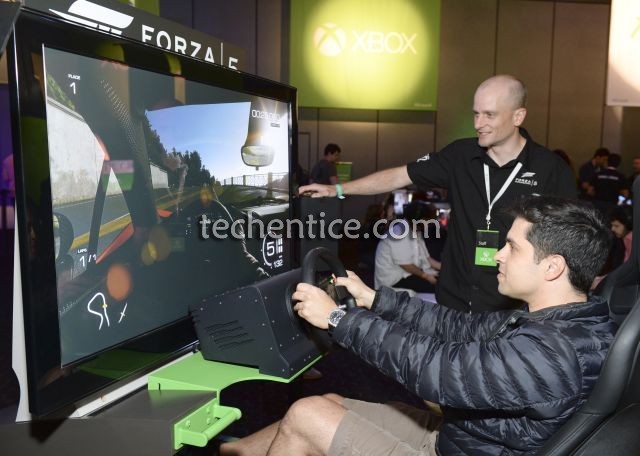 As per the reports of IGN, one of the innovative features is the ability of any Xbox game to let in a real player's face onto an in-game character model. Also some other features include that it can track a real player's BMI so that the game character looks moderately like the physique of the real character who is playing
the game. Also the sensor can track the facial expression and also includes them in the in-game character which could add something new in terms of multiplayer matches.
Till date there's no news about the inclusion of these facial and body mapping features in the Xbox One games but Microsoft has said that these options are always available to a game developer and it is unto the developer that whether he wants to include such features or not.
Another feature revealed at the Comic-con Panel on Saturday concerning video recording and uploading. When you start playing any game in Xbox One it automatically starts the last five minutes of the game play to the hard drive of your computer.
When the user pronounces the command "Xbox Record" the console will save the last 30 seconds of the game play recorded previously and save it in your hard drive. This video can then be used by the user to upload in various social networking sites for promotion purpose without having to leave the Xbox Dashboard. Also the Xbox One will have the facility of automatically changing the user's profiles for each player when the console is passed from player to player. This would save a lot of time as each time a new user would have to the game's setup menu and create a his or her own controller profile.
After all these announcements the panel attenders wanted to know a specific launch date of the product. Microsoft has already said that it would be out in November most probably but the panel members suggested that the date will be revealed sometime this summer.