One year after the release of the bezel less smartphone Mi Mix, Xiaomi is here again with a new handset, Xiaomi Mi MIX 2. The ancestor of Mi MIX 2, the Mi MIX successfully made an impact on the minds of people. Customers were pleased with the device and now the upcoming Mi MIX 2 is here with improved features. The display of the previous device garnered appreciation and the upcoming device, with enhanced specifications, is getting into competition with LG and Samsung. So, we can expect something great!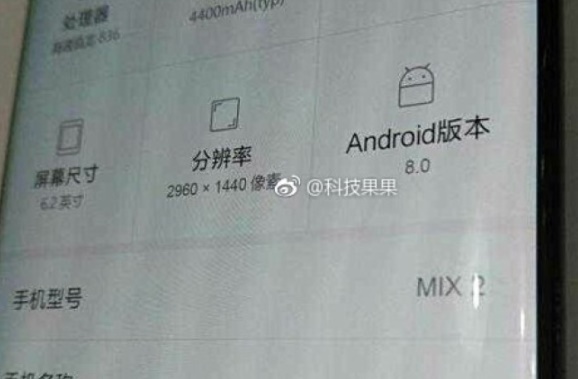 The Chinese based manufacturer Xiaomi is going to hold the event in a couple of weeks. However, specifications have already started leaking out even though we are not sure if these specs will be there at the launch. If rumor is to be believed the Mi MIX 2 will arrive with a 6.2-inch 2960 x 1440 display and ta great Snapdragon 836 processor. The most promising feature is the platform. It's coming with Android 8.0 Oreo. Check out the plausible specifications:
Snapdragon 836 SoC, 6-inch screen with 2960 x 1440 pixel resolution, Nougat OS, 3D facial recognition support, and 4,500mAh battery.
While the specifications are certainly impressive, one has to wonder at what price it will arrive in retail channels. Luckily, we won't have to wait long as Xiaomi is set to announce the Mi MIX 2 on September 11.