Android has a default dictionary for the Google Keyboard. The default dictionary is always the language set as the default one by the Android user. Now suppose you are a non-English speaking person, but your default language is English, then you may want to communicate with your friend using the English fonts but expressing thoughts in the other language. This often raises the need to create a separate dictionary where some word of your choice can be added. This may include proper names, names of typical places or terms that you use often. If you add those words to your user dictionary, then those words will not be considered as typos by Google Keybpard, no matter what language words these are. Now the user dictionary often adopts certain words and saves them in the dictionary. If you do not wish to use the user dictionary words, or if you want a refresh program, then simply format the user dictionary. The process is very simple. Check it out.
Steps To Clear User Dictionary On A Google Keyboard for Android
1. Open any chat or writing on an application where you might need the keyboard. Tap on the emoticon icon and click on Settings. You can go to the keyboard settings from the Phone Settings menu. Select Google Indic Keyboard Settings.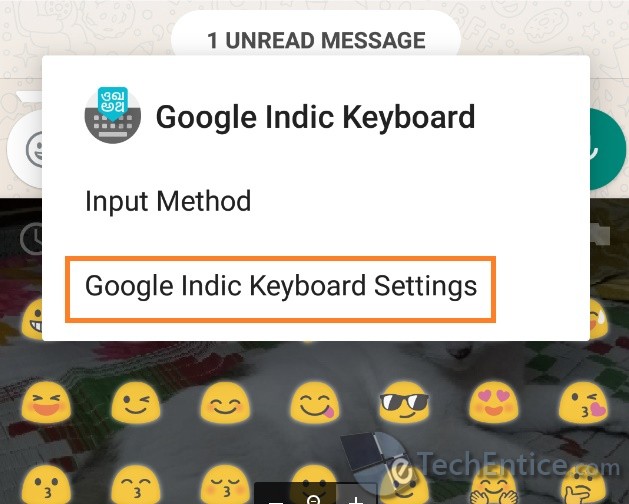 2. As the Google Indic Keyboard settings open, tap on the Dictionary.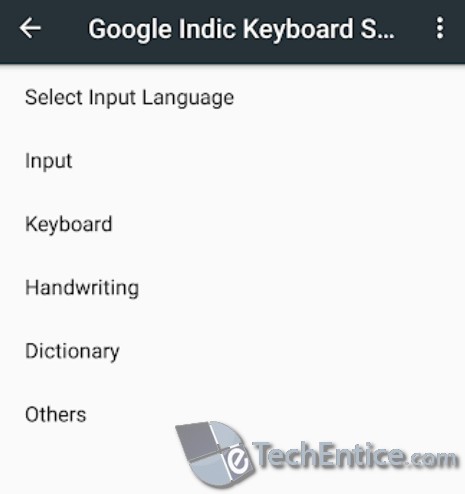 3. On clicking on the dictionary, you will come across the User Dictionary. This user dictionary contains all your frequently used words that are not part of the default language. Below the user dictionay, ther is the Clear User Dictionary Option. Tap on it.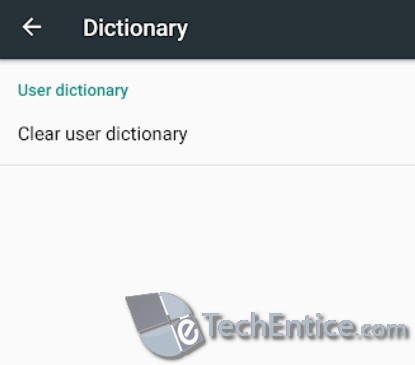 4. As you tap on it, you will be asked to enter a passcode displayed on the screen in order to confirm the format operation. Enter the code and click OK.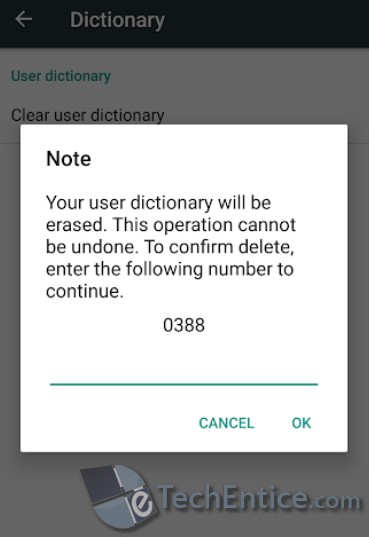 5. The user dictionary will be cleared.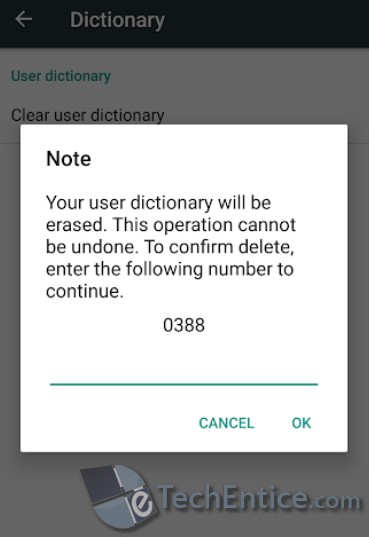 That's all!