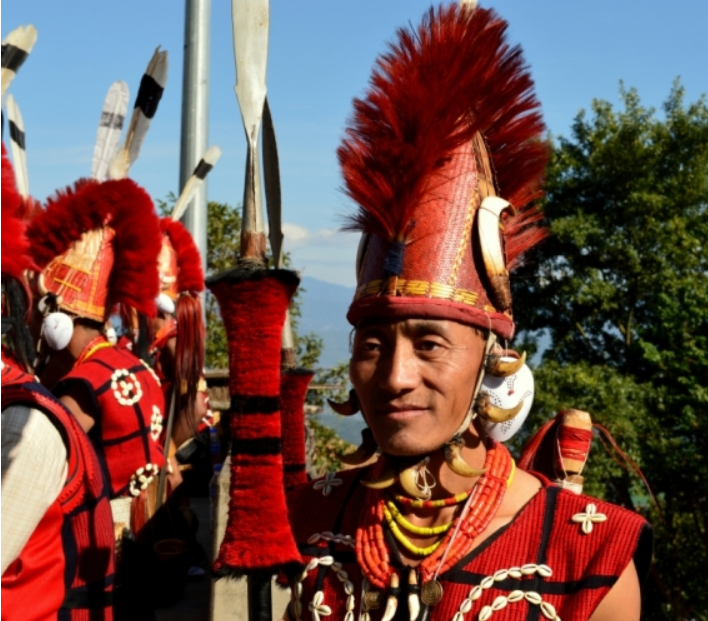 Very few know about the HornBill Festival of Nagaland India. The old world charm, the raw and real tribal galore, the celebration of tribal green life and most importantly, the celebration of hornbill birds make Hornbill Festival a major call for tourists across the world.
The 'falcon capital of the word' or, Nagaland is a spectacularly beautiful state of India with mountains all over it excluding the regions of the Assam valley. The exact latitudinal and longitudinal extent of this beautiful state is 26.6°N to 27.4°N and 98°E to 96°E. The highest peak in this state is Mt. Saramati with a height of 3,840 m forming a natural barrier bordering Myanmar and India.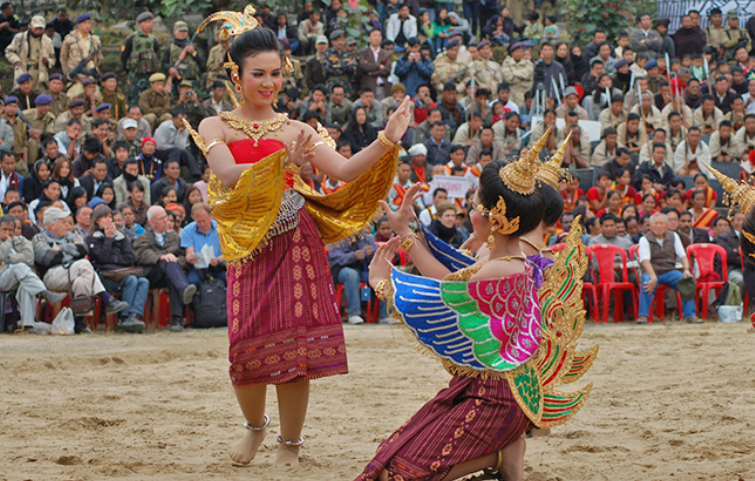 Nagaland is mainly an agricultural state and thus its festivals are mostly based on agriculture resolves. Festivals are considered sacred by them as these make the tribes indulged inter-tribal interaction and makes them promote the cultural Heritage of Nagaland. One such important festival is the Hornbill Festival named after the great Indian Hornbill bird, held at Naga Heritage Village, Kisama which is 12 km from Kohima. Hornbill Festival in Nagaland can be viewed as a beautiful mixture of cultures, beliefs, traditions. It is amazing and also a wonderful chance for tourists to experience their traditional and ritualistic beliefs, customs and culture of the tribes. It takes place between the 1st and 7th of December every year.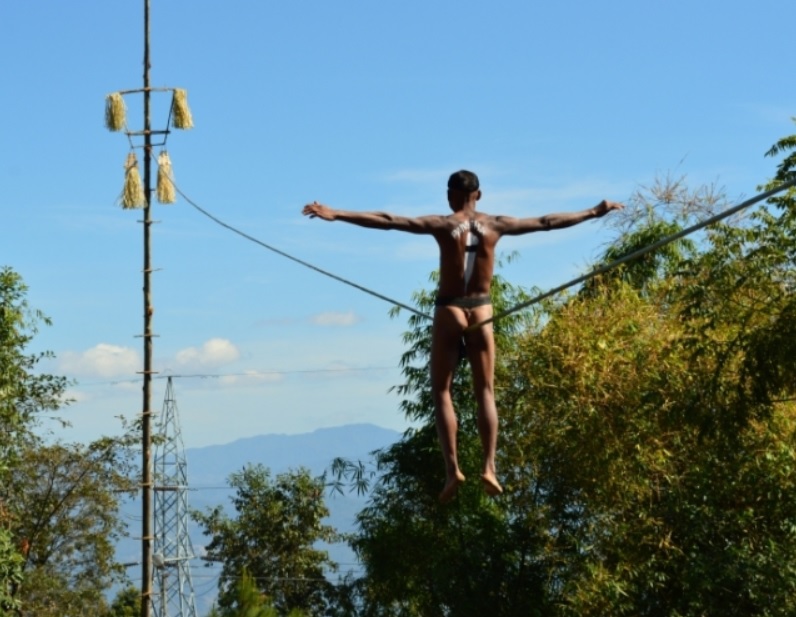 The Festival includes the Traditional Naga Morungs Exhibition, sales of Herbal medicines, Arts and Craft. It also includes Flower shows, Cultural performances, Beauty contest, Archery, Naga Wrestling, Concert, Indigenous Games. The festival unites all in Nagaland and together all enjoy such awesome performances, crafts, sports etc. The identity, culture, tradition is exposed by this festival to the rest of the world, drawing people from abroad and also makes the state unique in the eyes of many.
Reaching there:
Air transport: – From the airport of your city to Dimapur airport if you are travelling from India. If from outside India, first to Delhi International Airport to Dimapur Airport directly or via Kolkata International Airport or Guwahati International Airport.
Rail transport: – If you are outside India, then after reaching India, reach Guwahati then to Dimapur.
Road transport: – Dimapur is linked with Kohima, the state capital, which is linked to Shillong and Guwahati.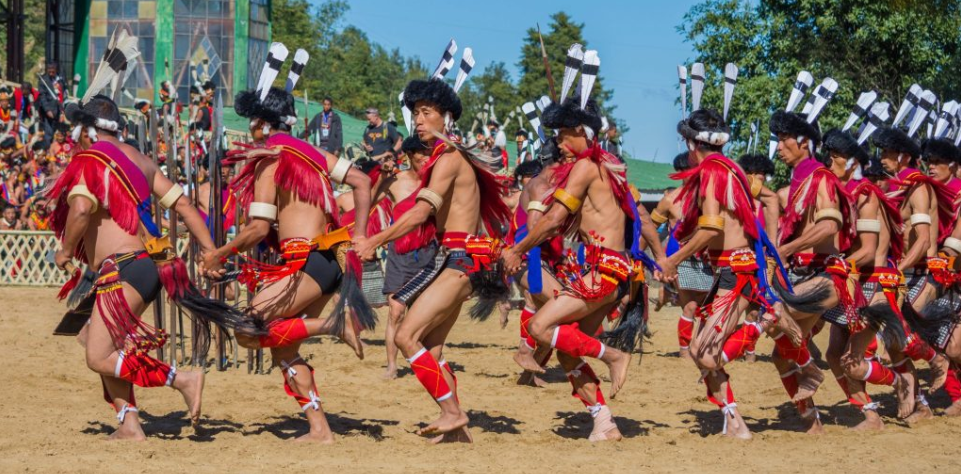 Entry
Indian tourists: The inner line permit issued by either the Resident Commissioner, Nagaland House, New Delhi, Deputy Resident Commissioner, Nagaland House, Kolkota, Assistant Resident Commissioner in Guwahati and Shillong, Deputy Commissioner of Dimapur, Kohima and Mokokchung should be obtained.
Foreign tourists: They require no more Restricted Area Permit (RAP) / Protected Area Permit (PAP) to enter Nagaland. The new rules require the foreigners to get them registered at the local FRO (Foreigners Registration Officer) within 24 hours. RAP/PAP is required only by the Pakistani and Chinese.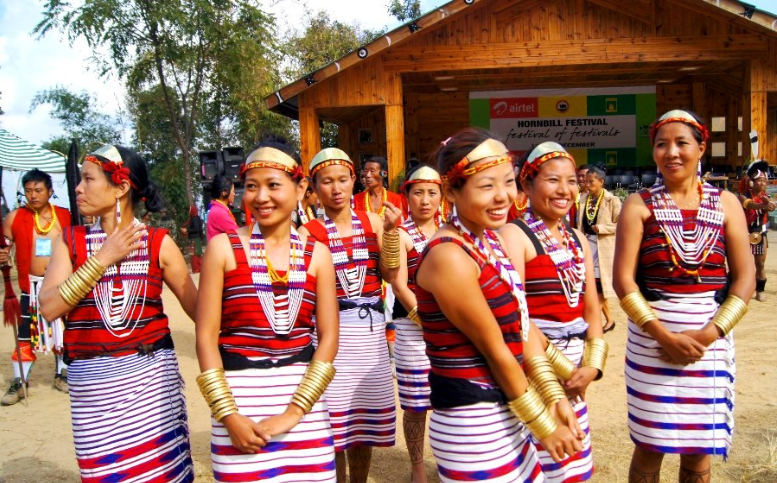 Image Courtesy : musicmalt.com, Hornbillfestival.com