If you don't like iPhone's Phantom Vibration and if you think all available default vibration patters are not good enough for incoming calls and other notifications, you can simply create your own vibration patterns and it's really very simple. Follow the steps below to create Custom Vibrations On Your iPhone.
Steps to create Custom Vibrations On Your iPhone
1. Go to Settings > Sounds. Now from SOUNDS AND VIBRATION PATTERNS list choose the event for which you want to change the vibration pattern. Here I have selected Ringtone.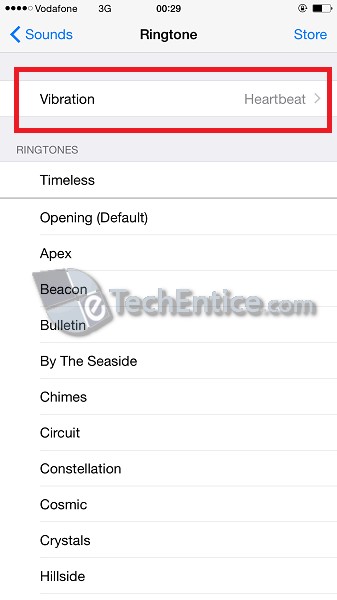 2. Tap on Vibration. Here you can see the list of available default vibration patterns. Tap on Create New Vibration.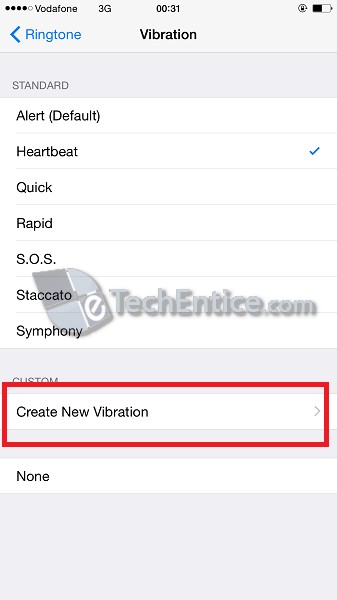 3. Now in New Vibration screen, start tapping on your iPhone screen to create your own vibration patter. Tap once to create single vibration and tap and hold to capture a longer vibration. You can see a progress bar at the bottom. It indicates time and each dot lies on that bar represents single vibration and bold lines indicates longer vibration. All these dots and lines are the visual representation of your vibration pattern.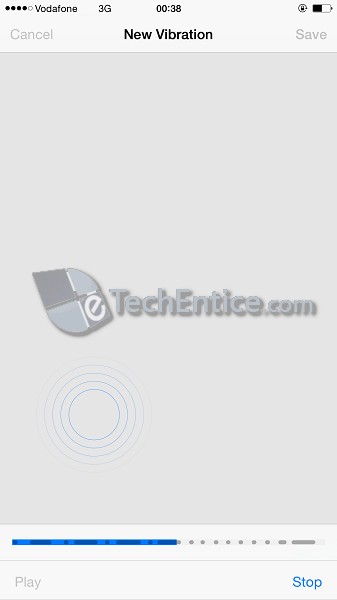 4. Once done, Save it and Give it a name. You will see your newly created Vibration patter is there under Custom tab.