The flower men, the descendants of the ancient Tihamma and Asir tribes, known for garlanding their heads with beautiful flowers, resides in the southern provinces of Saudi Arabia. These fellowmen remained isolated until the last 20 years with all sorts of problems interfering electricity, roads management. The tribal laws were only followed by them. They still hesitate in taking their photos with the floral headwear or even meet strangers. They lead a simple and a peaceful life with given resources.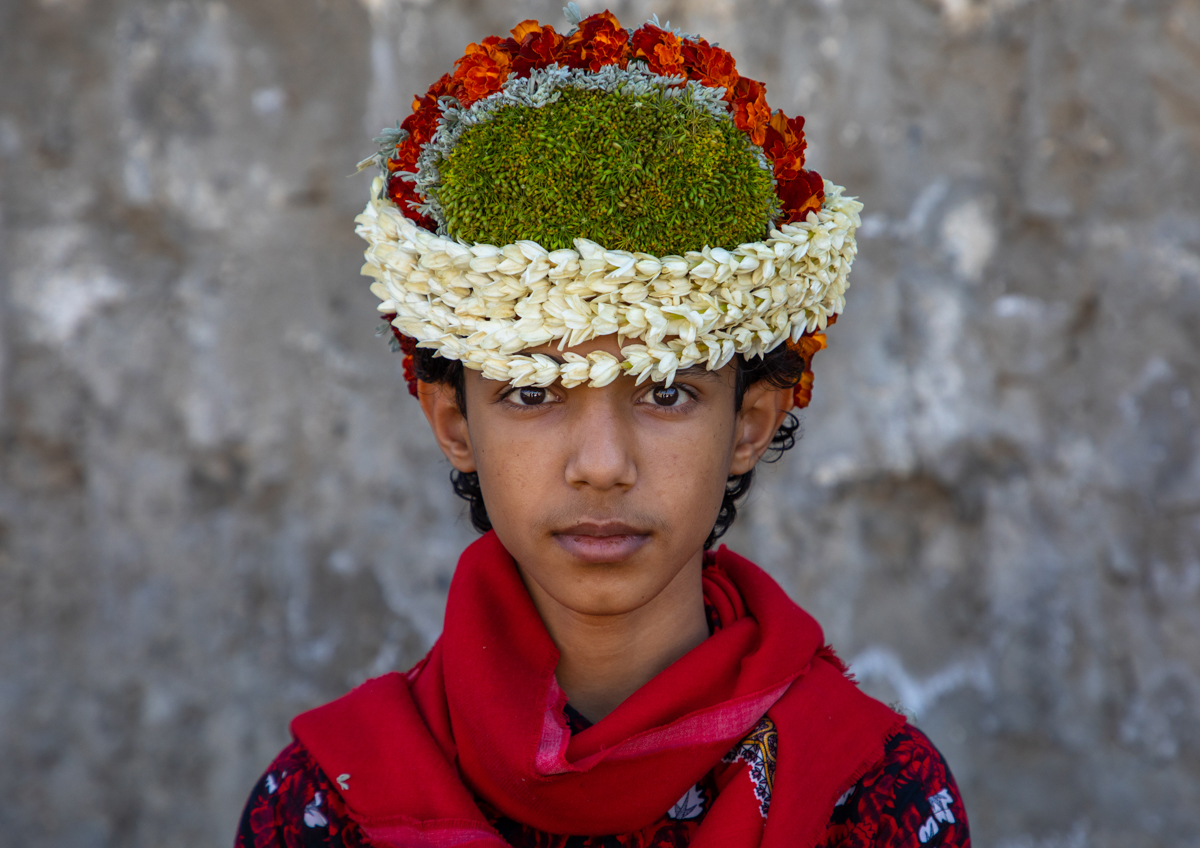 They have been allowed as the only province in the whole kingdom to cultivate khat, a drug, which if grown in any other state is a punishable offence giving a death penalty. The floral men also stay by their culture of floral decorations so as to settle with harmony.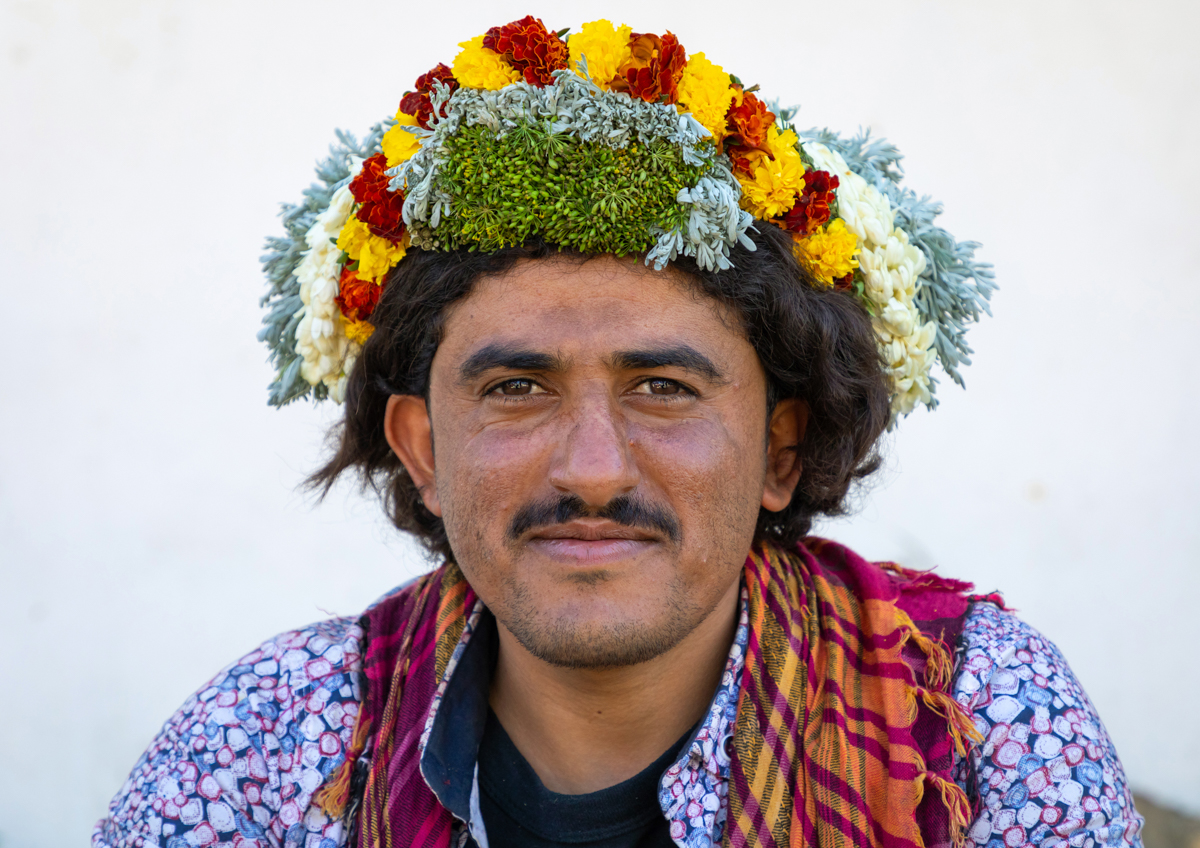 Flower men can be also found in Yemen because of their growing friendliness with the Arabians of Yemen. The conflict between Saudi Arabia and Yemen for targeting air raids makes the people unhappy affecting the global economy and bringing in many refugees to Saudi Arabia.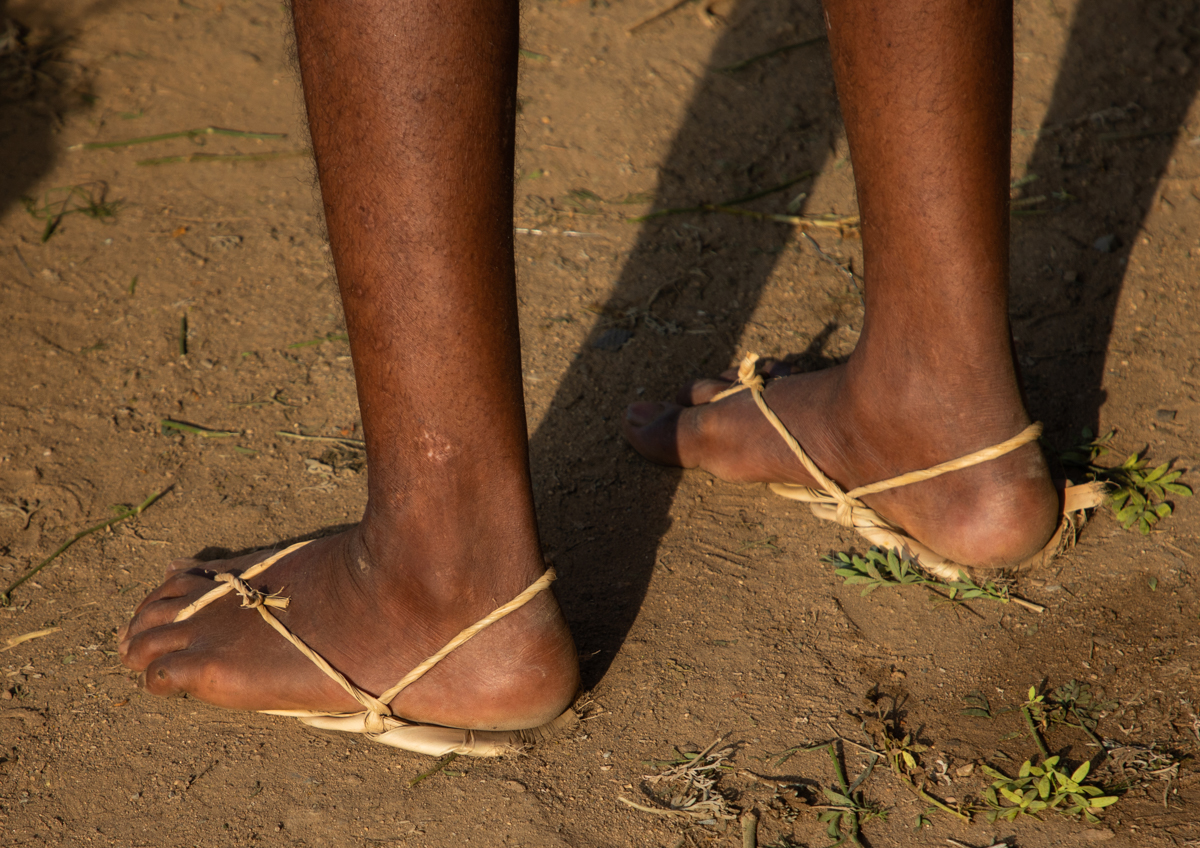 The flower men decorate their heads with beautiful, natural, scented, fresh flowers and not any artificial traditional headdress. The wreaths are either bought by them from the market or grown by themselves. The most used flowers for garlanding their heads are the marigold, wild basil, fenugreek etc. These floral headdresses are not only worn for beautification but also because it is believed to cure headaches. Their remarkable culture makes them feel happy on staying away from the culture of the other provinces. According to the local culture of theirs, men giving up wreaths must keep their hair long.
The flowers are carefully chosen to match with their traditional dress "the futa". Previously the dresses were woven by men in a village of Yemen. Now they are imported from India.
Another unique thing that was found was a pair of shoes made of palm leaves worn by an old man in the Mahalah Flower Men market. Besides that these floral men are also known for their strong nature and martial skills. The traditional dagger called "the jambya" is also worn by them. The head wears are worn in most of the days as an everyday dress but the most beautiful and special ones are saved to be worn at weddings or at the time of Ramadan.