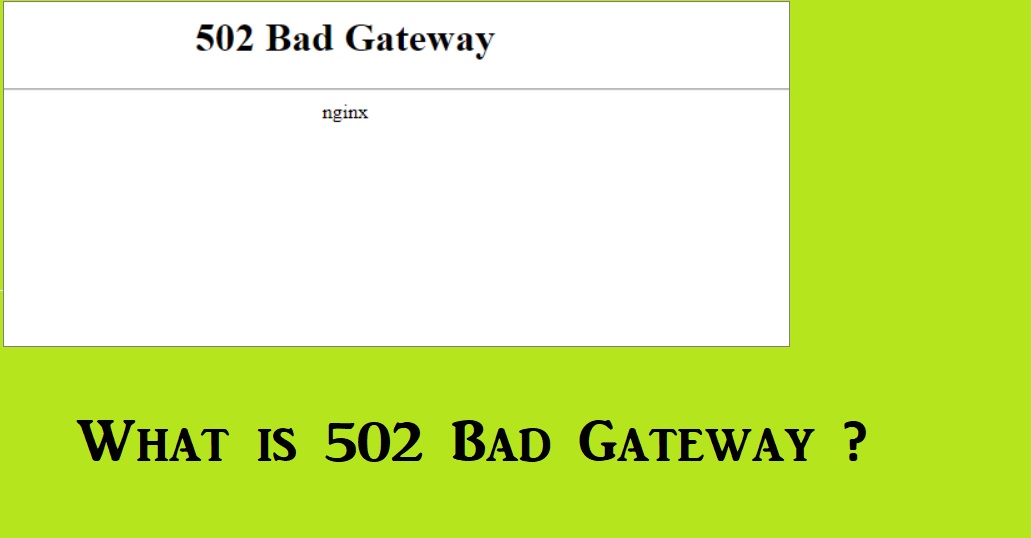 You won't know what it is and suddenly a 502 bad gateway will show up. Yes, and if this happens to you, it is possible that a lot of questions have already arisen in your mind. For example, what might be the reason, what should you do, or how to fix it? So many questions to the mystery. Let us get to the article to find the answers to such questions.
What is the reason behind a 502 bad gateway error?
Before we get to the reason, let us know what is a 502 bad gateway error.
A 502 Bad Gateway Error is simply an indication that something went wrong in between the website's server communication. It is just a generic error. So, you do not get detailed information about what caused the same. Rather, you are directed towards an error web page as a warning.
There is more than just one reason, but fortunately, there are solutions to them as well. Let us discuss the tricks one by one.
Try Reloading the Page
Server connection issues do not take days and maybe fixed as quickly as possible. So before you panic and explore more and more, you might try hitting refresh once.
Give it some time like a minute or so and then reload the page. If to your luck, the page loads in no time, that was probably due to some temporary error that got fixed. Well, if you see an error again, you can try reloading by clearing the browser cache for once.
If all of this doesn't work, you need to try the next best step.
Look for Server Connectivity Issues
Since most websites are hosted by third party services or are live on multiple servers, there is a high chance of it being under maintenance. If not, there might be other related issues that led to a 502 bad gateway error.
The only way to fix this is patience. You have to wait for your server to fix the issue. If you do not want to contact your hosting service you might try running a ping test.
Check for any DNS changes
This is to be considered only if you have recently made changes to the host addresses or have jumped to a different IP address than earlier. This makes changes to the website's DNS servers which might be a potential cause of a 502 bad gateway error. Your websites will take a few hours to be up and running.
Sift through your logs
You should also consider looking through the server logs. The detailed information about the server's health and status might help you uncover and respond to any distressing learning about the site.
Fix faulty firewall configurations
A firewall is the guard of the website that protects your site from any kind of malicious visitor or distributed denial-of-service (DDoS) attacks. A faulty firewall configuration will prompt your firewall to consider requests from a content delivery network as an attack on your server and reject them, which results in a 502 Bad Gateway Error.
For this condition, you will have to check your firewall configuration to pinpoint and fix the issue.
Comb through your website's code to find bugs
The code can be the culprit as well. In case there is a mistake in the code that makes your website, your server might not be able to correctly answer any requests. Debugging your code perfectly and fixing the issue will help you get through with the 502 bad gateway error. As this will help in proper connection with the server, the error gets fixed.
Finally, Contact your host
If even after trying every tip and trick you could not reach a solution, it is time you should talk to the company that hosts your website. They might be able to look into the issue and try to solve it from the roots. Also, if the issue, lies on their side, it is genuinely easier for them to solve. And if the problem is on your side, they will be a helping hand to you.
A 502 bad gateway error is not a huge or untamable error. You can try the hit and trial methods. If nothing works, you can always go to your host for help.